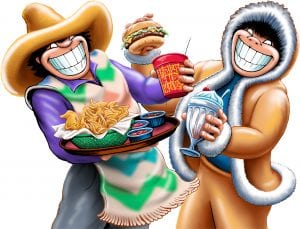 Mexico Joe's is looking for an enthusiastic and dependable Relief Manager!
Mexico Joe's is actively looking for a Relief Manager to join their team! The ideal candidate will be available to work flexible hours and will have demonstrated great leadership skills. This candidate will be familiar with company policies and upholds a good standing with the management staff.
As a Relief Manager, you will be responsible for living the values and vision of our company on a daily basis and being a positive leader for other team members, while managing the team well. 
We are searching for a committed and proactive Kitchen Supervisor that enjoys working in an exciting, fast-paced environment. 
To apply or view more details about this exciting opportunity, please click the button below!