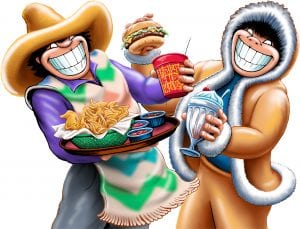 Mexico Joe's is seeking an enthusiastic and dependable Relief Manager.
As a Relief Manager, you will be responsible for overseeing the Front of House and Back of House operations at Mexico Joe's and helping each team member reach their full potential through strong leadership when the Management Team attends meetings or needs to step out. As a part of the Relief management team, you will be expected to work management floor shifts to ensure that each guest has a delightful dining experience.
The ideal candidate for this position is someone who is committed, enthusiastic, self-motivated, has shown strong leadership skills, and is willing to live the values and vision of our company on a daily basis.
To apply or view more details about this exciting opportunity, please click the button below!