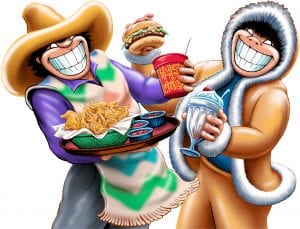 Eskimo Joe's is seeking an enthusiastic and dependable Assistant Kitchen Manager.
As an Assistant Kitchen Manager, you will focus on personnel scheduling, onboarding, training, and facilities management. As an AKM you will be expected to work a variety of regularly scheduled lunch and dinner line shifts in addition to your management responsibilities. You will help to ensure that each team member can reach their full potential through strong leadership and that each meal that leaves the kitchen has been cooked to perfection!
The ideal candidate for this position is someone who is committed, enthusiastic, self-motivated, has shown strong leadership skills, and is willing to live the values and vision of our company on a daily basis.