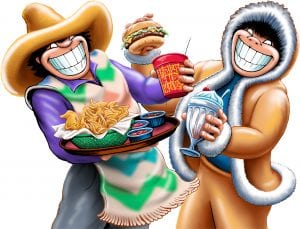 Mexico Joe's is seeking an enthusiastic and motivated Kitchen Supervisor.
As a kitchen supervisor, you will be tasked with ensuring each meal that leaves our kitchen is delicious and contributes to a delightful dining experience for all guests. Your responsibilities may also include upholding the appearance standard of the restaurant by taking out the trash and maintaining the grounds, and other cleaning/utility tasks. Additionally, you will be in charge of keeping all supplies readily available for the team's success.
As a Kitchen Supervisor, you will be responsible for living the values and vision of our company on a daily basis and being a positive leader for other team members, while managing the team well. 
We are searching for a committed and proactive Kitchen Supervisor that enjoys working in an exciting, fast-paced environment. 
To apply or view more details about this exciting opportunity, please click the button below!